December 6th, 2021 / By: Carlos Ponce / Published in: SillyCon Valley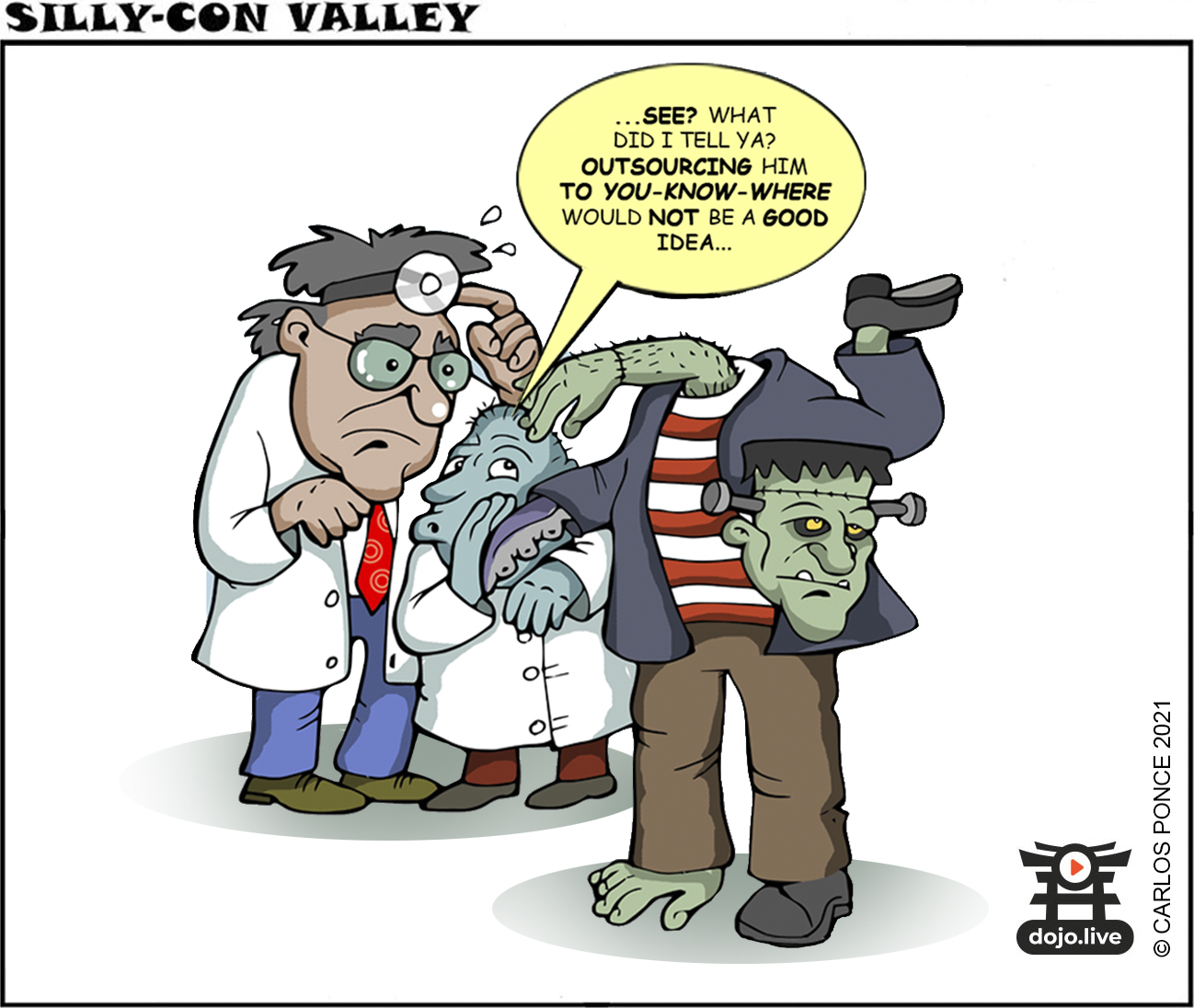 If you are easily disturbed by pure technical gore, don't read this.
But if you're not… read on! When it comes to software outsourcing, not everything is milk and honey. It's only fair to highlight some grim facts, too. Horror stories do happen. Particularly if things like language barriers, communication styles cultural fit are factored out to add to the coding challenges themselves. CTOs or VPs of Engineering that need to add software developers at a "low rate" sometimes fall into the trap of not even checking in the code to make sure it works, either because of an excess of trust… or just plain stupidity.
Probably the biggest mistake many companies – SaaS, software product or even brick and mortar that need devs – make is to treat the offshore team as "the others", or "them", instead of "us" and "we". They would have never fallen prey of the the monster they themselves helped create in the first place, had integrated everybody as one, coherent, well-aligned team that can be trusted. Quality is a function of personal relationships within the team, the company, and even its customers.
What has your own experience in software development outsourcing been like?